$24.00
18 Ounces of Fortifying Shampoo, Conditioner and Body Wash, All in One. 

A gentle cleansing, PH balanced, rich lathering formula that also provides the skin, hair & scalp with added strength and weightless moisture.

Featuring the unique aromatic experience of Sweet Tobacco. No Sulfates. No Parabens.
Description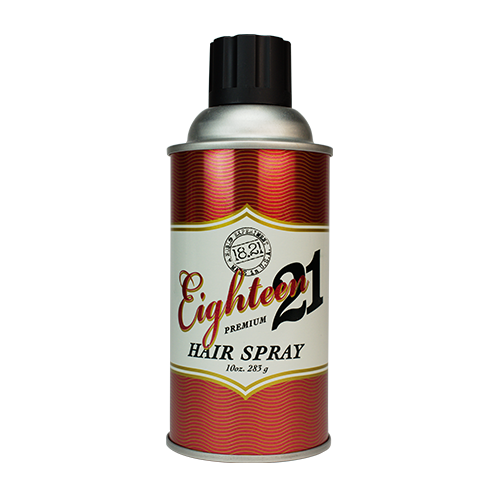 Happy Days are Beer again!! Post Prohibition, the introduction of the beer can in 1935 changed the way that Americans drank their beer. The convenience of the beer can made it possible to buy beer in stores and in bulk to drink at home. 18.21 Man Made Premium Hair Spray is inspired by those beer cans from the early 1900's. Just like with the prohibition era beer cans, our Premium Hair Spray will motivate a Gentlemen to bring home a finishing spray they can call their own, instead of having to borrow a bottle from their Dame. Premium Hair Spray is ten ounces of fast drying, flexible hold hair spray that gets stronger with additional layering and features a custom crafted aroma.